ROD Property Records Partners Council Meeting
We have started a group called the Guilford County Register of Deeds Property Records Partners Council(PRAC). Our first meeting was held in the Blue Room in the Old County Courthouse beside the Commissioner's offices on Tuesday, October 17th. Great meeting!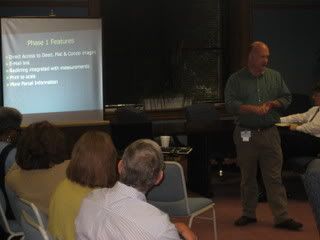 Stephen Dew, Guilford County Geographic Information Services (GIS) gave a presentation on their
new GIS Data Viewer
.
The new Data Viewer was a collaborative effort between GIS, IS, Tax, Register of Deeds, Planning, and Community Development. Phase I is complete! You can see the enhanced functionality and access deed and plat information along with aerial photos, etc. Phase II will have property card information included as well. They are expecting that piece to be completed by the end of the year.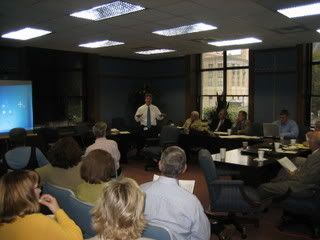 There were about 30 people who attended the PRAC meeting. We discussed the Register of Deeds new computer system and received feedback from attorneys and title abstractors.