City/County Campaign Kick-off for United Way!
Guilford County Government and the City of Greensboro battled it out to raise the most funds for the United Way from 11 to 2 pm on at One Government Plaza!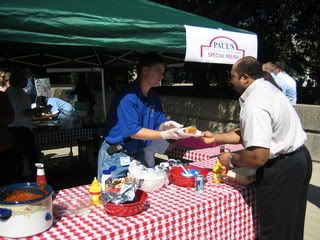 Doug Logan, Director of Juvenile Detention is given a hot dog "All the Way" with Paul's Place Special Relish!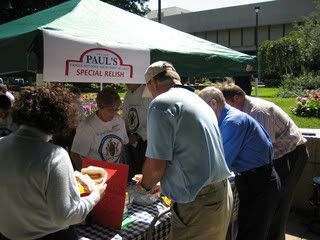 The Good Deeds Team raised $340 in just under 3 hours. I'm very grateful to all staff who took part in this effort!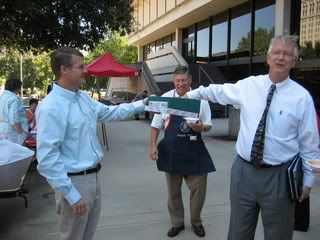 An example of "Intergovernmental Cooperation". Planning Director Greg Niles allowed Mayor Keith Holliday to pull a name in their Drawing!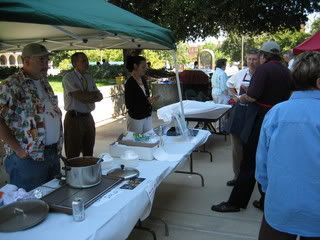 Mark Kirstner and Rodger Bardsley served some great chili!