Good Deeds Team makes $300 for Charity!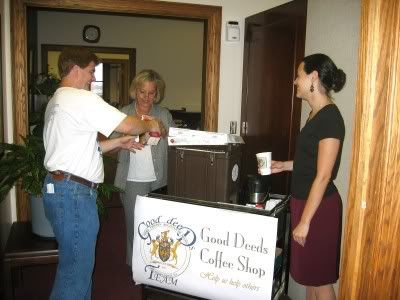 The Good Deeds Team sold coffee and baked goods yesterday morning for the Prayer Shawl Group through First Lutheran Church and Creative Hearts and Hands through Fellowship Presbyterian Church. These two charities make blankets, hats, and other clothing for cancer patients going through chemotherapy. ROD staff selected these charities to support in this first two-month period.
Our first event was a tremendous success and we will be planning others! Special thanks to ROD staff, Krispy Kreme Doughnuts and TATE STREET COFFEEHOUSE for their in-kind donations!