WGHP Fox 8 interview on Identity Theft on Sunday Night 10 pm!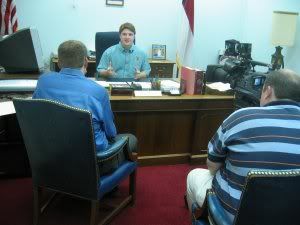 I met with Chad Tucker and Brad (cameraman) this afternoon regarding Identity Theft legislation. It should be a pretty informative piece! They've found information on some interesting people. Check it out Sunday night!
In addition, check out my new Guilford County
Register of Deeds Indentity Theft Information Center!