Former Commissioners have Historic Meeting!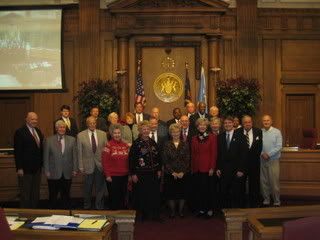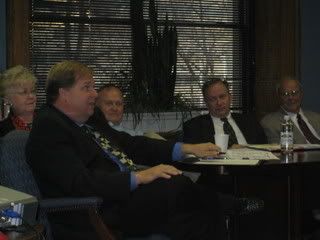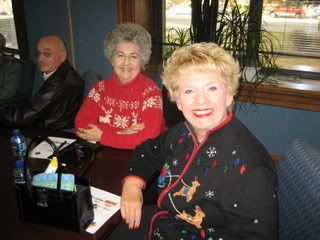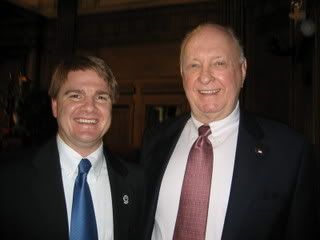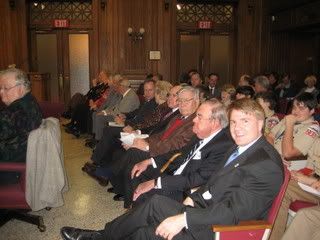 This was one of the best meetings I've attended... Commissioners came out of retirement for a special engagement of the Guilford County Strategic Planning Initiative. There was more substance discussed in this 1 1/2 hour meeting than you can imagine. Schools; taxes, transportation; economic development; growth; etc. I may have extended comments later.
Commissioners in attendance included: Bob Landreth, Mike Barber, Dot Kearns, Wally Harrellson, Walt Cockerham; Mary Rakestraw, Phyllis Gibbs, Richard Maxwell, Odell Payne, Fred Pryor, Joe Wood, Doug Gaylon, Forrest Campbell, Bob Shaw, and Chuck Winfree.
Quick Points:
* Milk toast government is not the right way to go and Guilford County government is not in that category--Mike Barber
* Guilford County needs to engage the talents of the local university system--Chuck Winfree
* Mental Health issues are crucial and need to be a priority--Forrest Campbell
* What makes this planning effort different than all the others put on the shelf?--Bob Landreth
* Guilford County should take care of its greatest resource, its employees--Joe Wood
* There needs to be more done on issues of substance abuse. We have made some progress, but not nearly enough--Wally Harrelson
* The congeniality of the Board of Commissioners has been an issue for some time. Does Guilford County need an 11 member Board?- Richard Maxwell
* Fed Ex is going to be an engine for growth in the Triad. We need to preserve the land and land use in the area to help facilitate that growth- Walt Cockerham