Robin Royal has a visit from Friends!!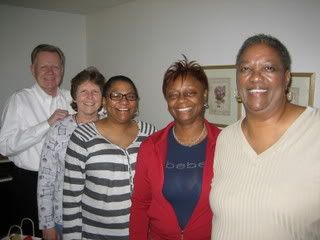 Our friend Robin Royal is seen in the middle. Crunched between David Smith and Debbie Johnson to the left and Marcelle Fowler and Robin's mother.
We brought Robin a gift basket and spend some time with her. Good Deeds Team will be selling baked goods and coffee for her on Monday from 7:30 to 9 am in the Guilford County Courthouse.