It's Official: Yvonne Johnson for Greensboro Mayor!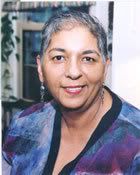 Yvonne Johnson
announced
this afternoon that she'll be running for mayor. In her announcement she focused on improving social capital, economic development, and representative government.
I have known Yvonne since I've been in politics in Guilford County and have a great deal of respect for her honesty, integrity, and commitment to serve Greensboro.
Yvonne has my full support in her campaign for Mayor of Greensboro!