Bill Martin Remembered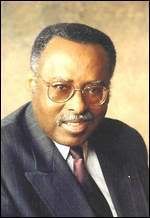 Public servant. Well-reasoned. Reflective Listener. Soft-spoken. Practically Intellectual. Stature. Salt of the Earth.
These words immediately come to my mind. I can't remember when I met Bill--maybe 15 years ago at a community meeting about child welfare or Smart Start. My most vivid memory of Bill was not Bill. The memory comes from many of Bill's constituents that I met over a four or five year period when he served in the State Senate. That's why the first word mentioned was public servant.
Bill made himself available to those he represented in a powerful way. He was respected, and although in Raleigh, he was present to help those most in need in his district. Those voters I met spoke highly of Bill and I remembered their words when I met him.
From the moment I met him, Bill listened, reasoned, and made me feel like I had something positive to offer whatever the issue we discussed. Those characteristics make an average elected official a great one.
Bill Martin was a
great
elected official. My prayers are with his family.