Book Recommendation: From the Dusk to the Dunghill to Sitting with Princes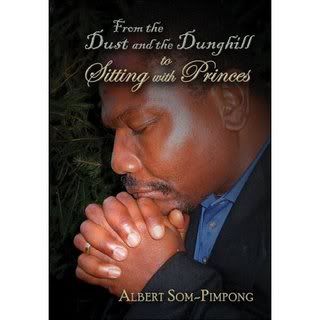 Rev. Albert K. Som Pingpong has written a book about his journey from Ghana to the United States.
Rev. Pimpong is the pastor of All Nation's Evangelical Church located beside the new Walmart on the former Carolina Circle Mall in eastern Greensboro. I've know him for about 10 years and spent a considerable amount of time with him in the mid-1990's. He does a great job of describing his challenging childhood, his faith journey, and his experiences in the United States.
I recommend this book as a local favorite. I hope you'll get it during the holiday season!