Willie Nelson Plays to Packed House at WAR MEMORIAL STADIUM!
And Dewey beats Truman! I found myself attending Willie's concert at
War Memorial Stadium
on Saturday, June 11, 2005. A fitting tribute to the new stadium I must say. And Willie's kid Lucas is a kid who can ROCK da blues..... But the plot thickens.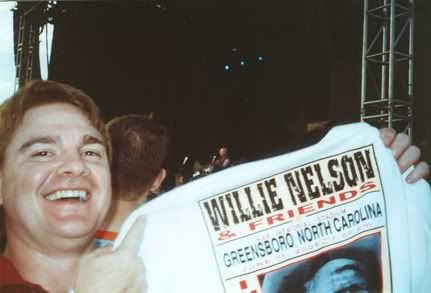 Mistake or hidden message? Bloggers, look closely under Friends on the t-shirt to pick up the WMS language. Friend also pictured to the left of t-shirt. And Willie is directly above Willie. Hmmn. (Photo taken by anonymous source and secretly found at doorstep. After all, no cameras were allowed at War Memorial Stadium. Obviously, that's not me either).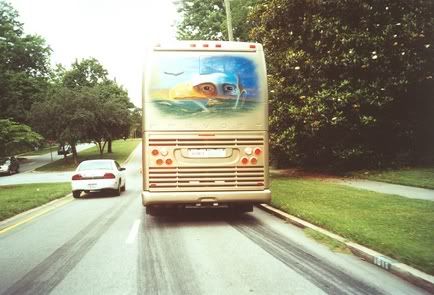 At 6:05 pm, we make the mad dash to Market Street to become part of Willie's motorcade to War Memorial Stadium as you can see.
On the Road Again!

At 10: 31 am, Oh HECHT's! No problem....Yes, Hecht's is an offical Ticketmaster outlet. The lady at the counter was avid blogger apparently, she just asked how many tickets? "2 tickets", I responded, "2 tickets only". HECHT's, the official sponsor of my tickets for Willie Nelson at War Memorial Stadium.
6:03 am, Elle wakes Daddy. "Da Da!". Daddy's First thought:
Mama, don't left your cowboys grow up to be babys!