Scott Walker's Trip to Ireland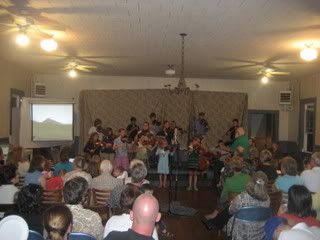 Elle and I went over to Greensboro's First (and only) Moravian Church this weekend and hung out with Scott Walker and his amazing young players! The Ireland Performance Tour Group played featuring student musicians that traveled to Ireland this summer. They played a variety of traditional Irish and American tunes.
Scott's passion for the kids and the music was great and a good time was had by all!