Stanley Frank..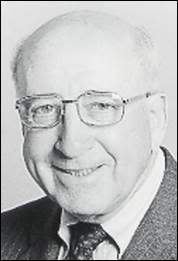 My thoughts and prayers are with the Frank Family and
their loss and Greensboro's loss.
I liked Stanley. He always had some insight on many issues and challenges to Guilford County. We'd run into each other at the Frank Forum, a monthly lunch meeting between leaders in the community, named after Stanley. Or, at Guilford College where he served as a Trustee.
As a young political leader, I appreciated Stanley's passion, positions, and wisdom. He usually knew where we needed to go and let me know often. He knew I was trying to figure out how to get there. He was a funny guy even when he was trying to pound a point into me. haha. He had my respect and I liked talking with him.
I made it a point to listen to his perspective. We agreed on some things, disagreed on others, but he was always working on something in the community. I heard a couple of years ago that he was gravely ill....only to see later to see Stanley hustle into a meeting at Guilford. He has had a major influence on the Airport, Guilford College, through its Science Center, and many other initiatives.
Farewell Stanley...and on behalf of many, thank you.